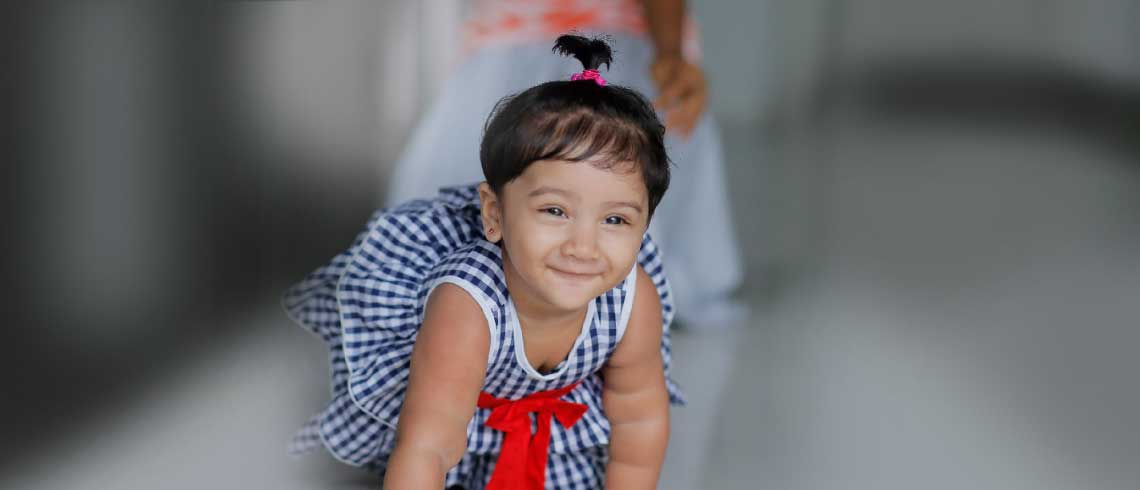 TAKE THE FIRST BIG STEP FORWARD
Area of Development
Gross Motor Skills
Objective
To improve your child's balance, body awareness and eye-foot coordination. Be patient and take it one step at time. Remember, you're always there to help.
Description
One day your precious baby is trying to stand against the sofa using it as support, and a few days later, is tottering slowly but surely into the safety of your arms. We understand that it truly is a proud moment for you, as parents, when your little one takes his/her first steps.
This usually begins around 12 months of age but can vary from child to child. Imagine walking on a tightrope; with hands and legs apart to keep balance, the first few attempts will be bumpy and unsteady. But a few months later, with your support and sweet encouragement, your child will walk steadily towards you (~ 15 months).