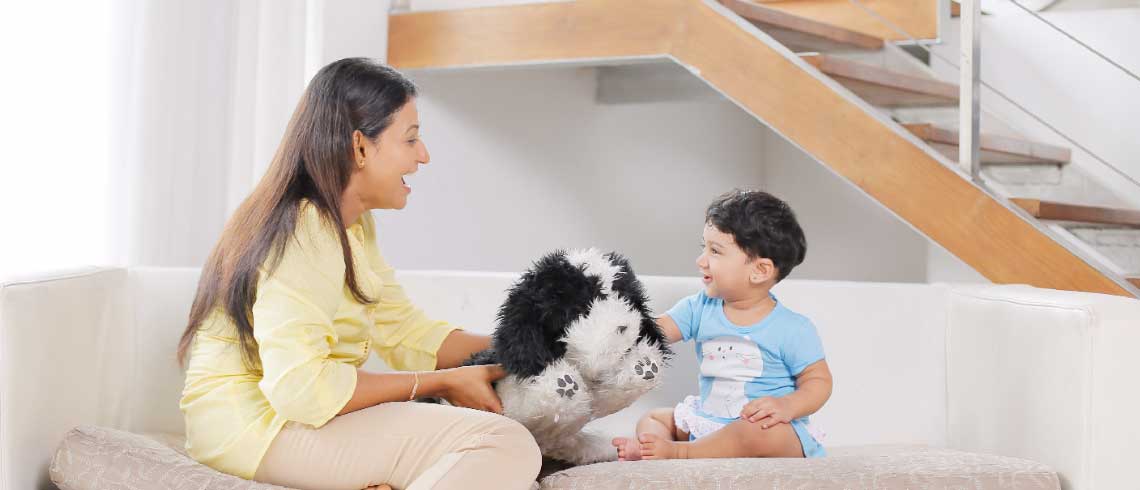 A WAY TO EXPRESS
Area of Development
Speech & Language Skills
Objective
Develop your child's speech and language skills. Be their guide to the vibrant world of rhyme and rhythm.
Description
By the time your little one is 18 months, they will enjoy learning new words and making sentences in whichever language you encourage. Soon, you and your child can enjoy having long conversations together, strengthening that ever-growing bond. So get creative and use this as an opportunity to nurture your child's mind with the right language.
By the time your child is 22-24 months they can use up to 50 words, form simple sentences and sing simple tunes (although pronouns may still be confusing). So make sure to watch your language!