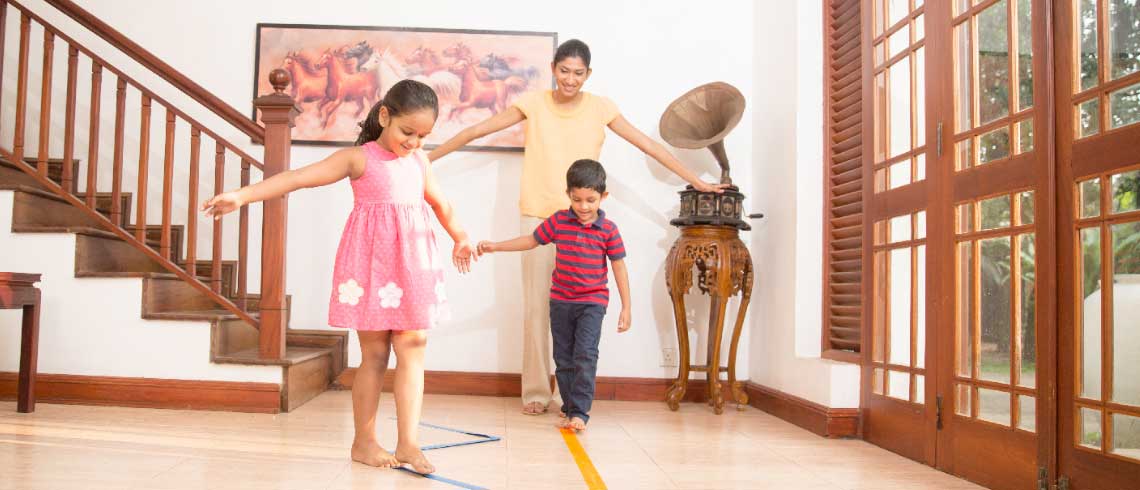 FEELING STABLE
Area of Development
Gross Motor Skills, Cognitive Development
Objective
Improve your child's balance and understanding of instructions. Don't order them but help them learn how to respect instructions.
Description
Now that your little one has fully reached what is affectionately known as the "Terrible 2s", they are going to be curious about every single thing. They will start exploring wherever they are more than ever before! This is the time where you will need to be more alert than before.
By 24 – 30 months your bouncy little one will be able to walk up and down the stairs one foot after another, step by step.