NAN 2 HMO
NAN 2 HMO Follow Up Formula, 6-12 months
NAN 2 HMO is a follow up formula for infants from the 6 months onwards as the liquid part of the diet during and after weaning, in addition to other foods and it is not to be used as a breast milk substitute during the first 6 months of life.
NAN 2 HMO in combination with adequate complementary foods provides your baby essential nutrients for normal physical and mental development. It contains the required amount of protein for normal growth without overloading the immature organs.
Feeding Table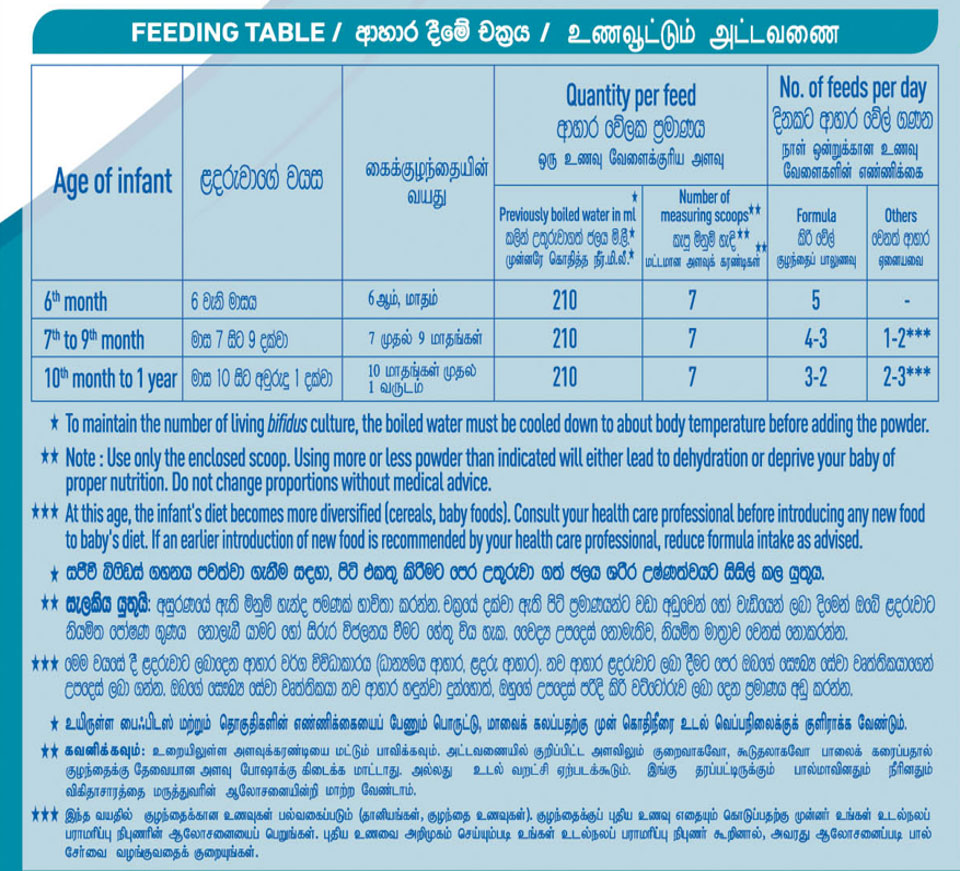 Special Note
Use only enclosed scoop, using more or less powder than indicated will either lead to dehydration or deprive your baby of proper nutrition. Do not change proportions without medical advice.
To maintain the number of living bifidus culture, the boiled water must be cooled down to about body temperature before adding the powder.
At this age, the infant's diet becomes more diversified (cereals, baby foods). Consult your health care professional before introducing any new food to baby's diet. If an earlier introduction of new food is recommended by your health care professional, reduce formula intake as advised.

Nutritional Compass