NAN INFINIPRO HA 2
Nestlé NAN INFINIpro HA 2 Follow Up Formula, 6-12 months
NAN INFINIpro HA 2 is a follow up formula for healthy infants from 6 months onwards when they are not breast fed.
It is designed with an optimized protein blend which contains partially broken-down cow's milk protein. This optimized protein blend helps supporting baby's normal development.
NAN INFINIpro HA 2 has bifidus BL naturally active probiotic culture, which may help in reinforcing baby's immunity.
Feeding Table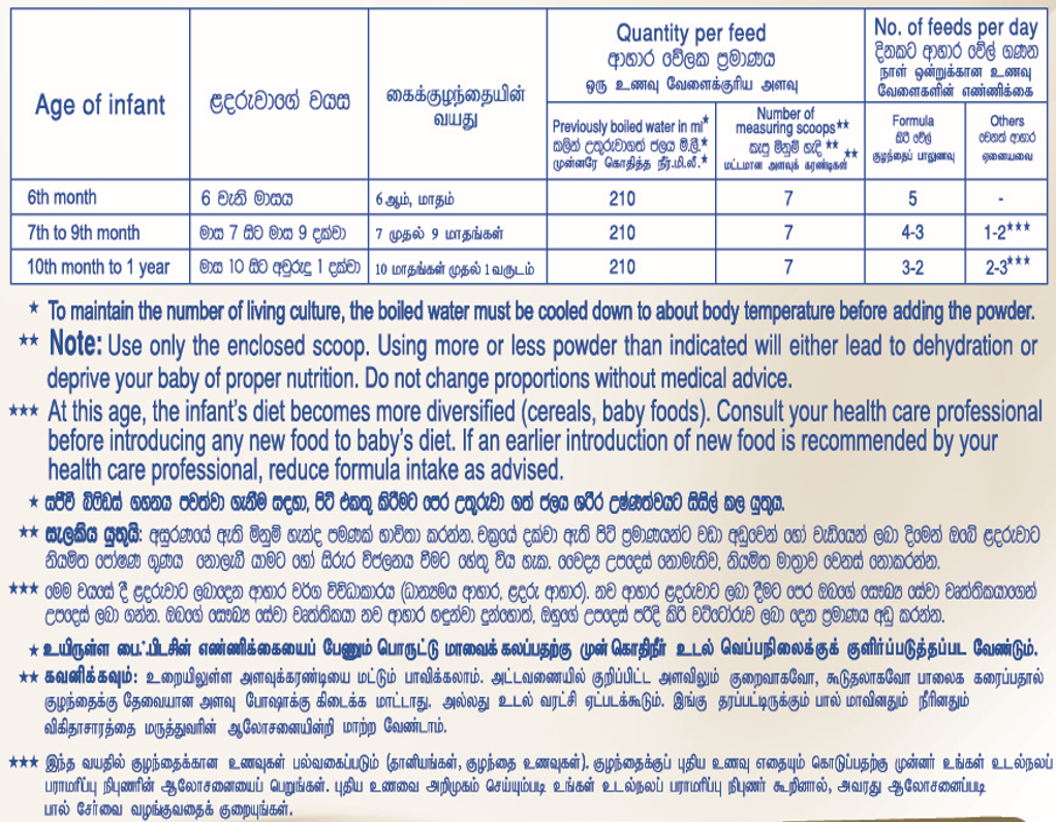 Special Note
Use only enclosed scoop, using more or less powder than indicated will either lead to dehydration or deprive your baby of proper nutrition. Do not change proportions without medical advice.
To maintain the number of living bifidus culture, the boiled water must be cooled down to about body temperature before adding the powder.
Nutritional Compass