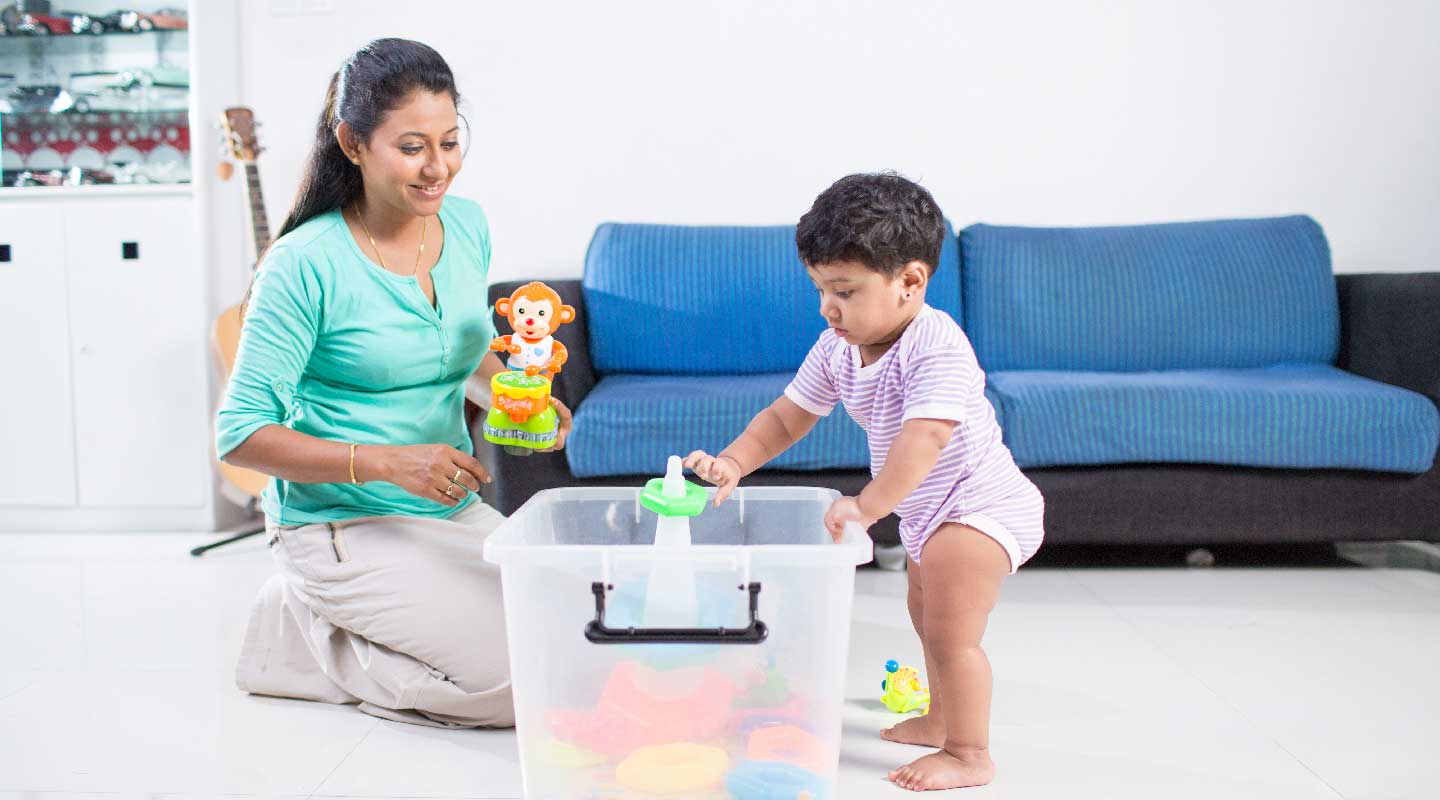 TEACHING GOOD HABITS THROUGH IMITATION
Your child is at an age where they love to imitate. They are wholly influenced by what the adults around them are doing. So, use this as a ripe opportunity to teach your little one some new skills. By being conscious of this fact and being a model parent, you can ensure that they learn only the best habits and practices.
For example, once they finish playing with their toys you can ask them to "please put the toys back in their container". You'll be shocked by how eager they are to carry out everything you say.
*Parents are required to accompany their children throughout the activities