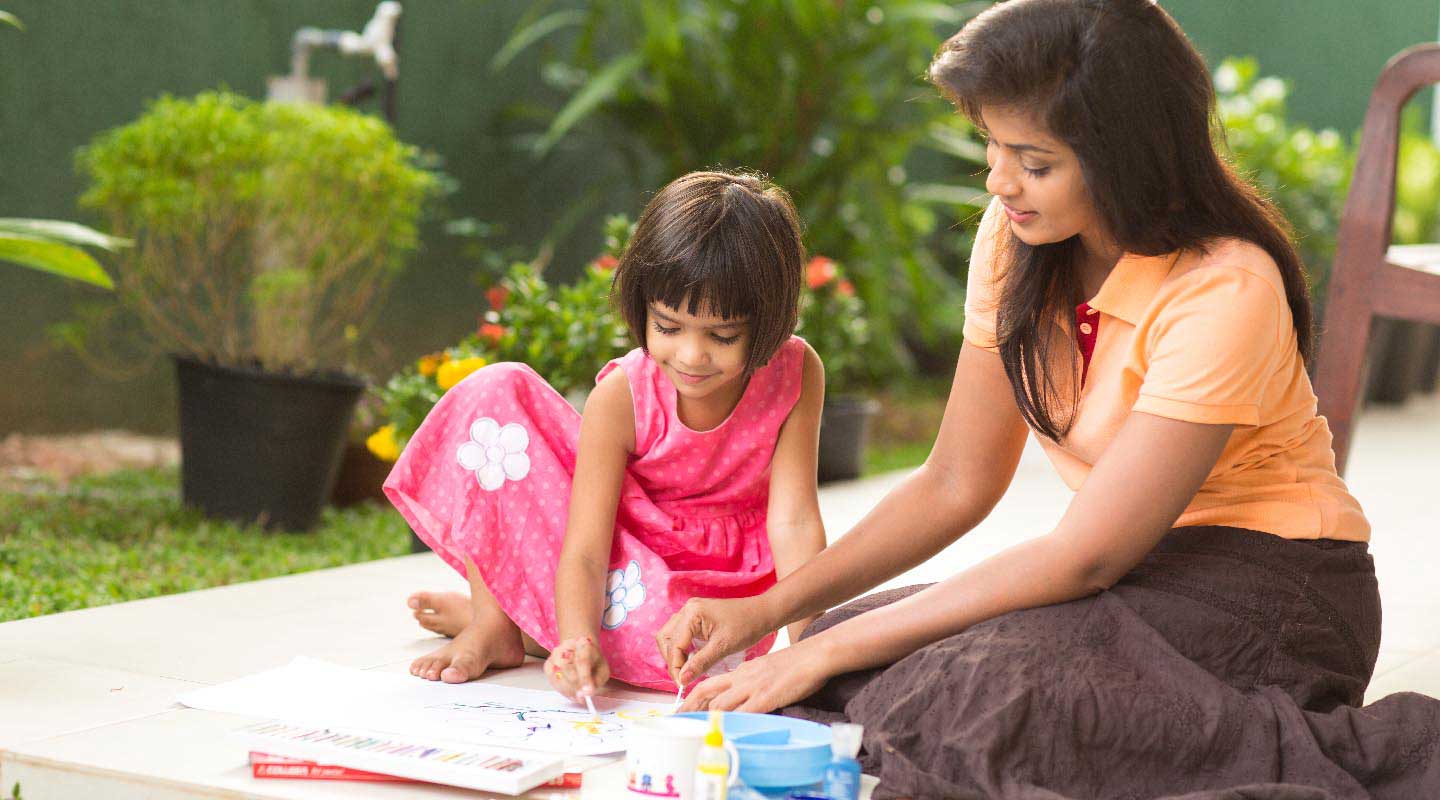 FIRST WATERCOLOR PAINTING
Step 1: Once again, using sticky tape or anything of your choice, tape an A4 paper onto the table. This makes sure the paper doesn't move.
Step 2: Then cozy up next to your little one at the table.
Step 3: Now, instead of crayons, give him/her watercolor paints. This can be messy but the results are worth it. Then, use a cotton swab or a cotton ball and start painting on the paper. Your little one will imitate you and you can help create a beautiful work of art. Be messy, go crazy and let them have fun. Make sure these activities are associated with the happiest of memories.
*Parents are required to accompany their children throughout the activities