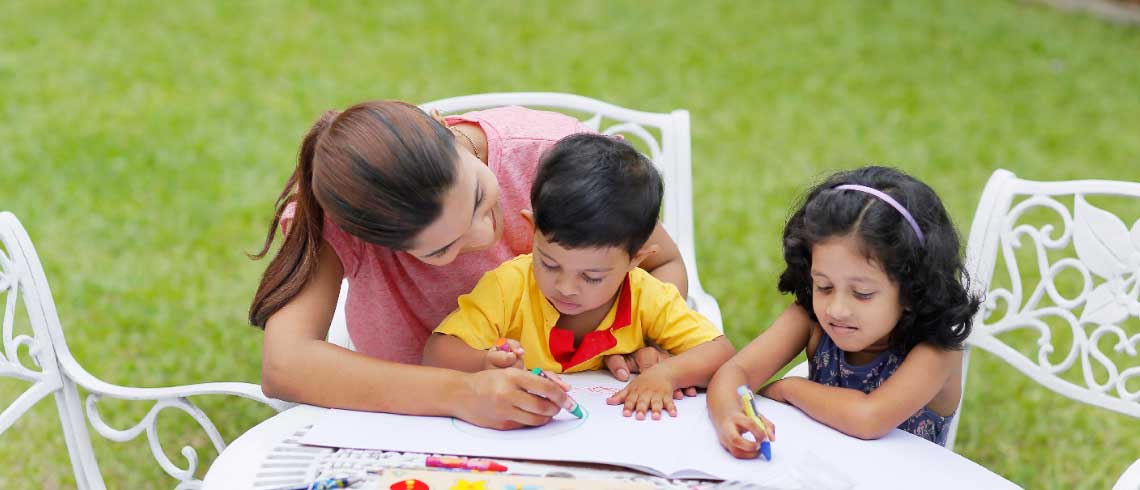 DRAWING THEIR FIRST MASTERPIECE
Step 1: You can choose any type of sticky tape to stick an A4 paper on to the table. This is just to prevent the paper from moving.
Step 2: Then, sit with your child and make a show of drawing on the paper. Your little one will get excited and imitate you and start to draw on their own.
Step 3: To maintain the excitement give him/her a whole pack of vibrant crayons or color pencils and let them draw to their heart's content!
Step 4: Once they are done, remove the paper and store your little one's first ever creative masterpiece. This is just the beginning!
*Parents are required to accompany their children throughout the activities