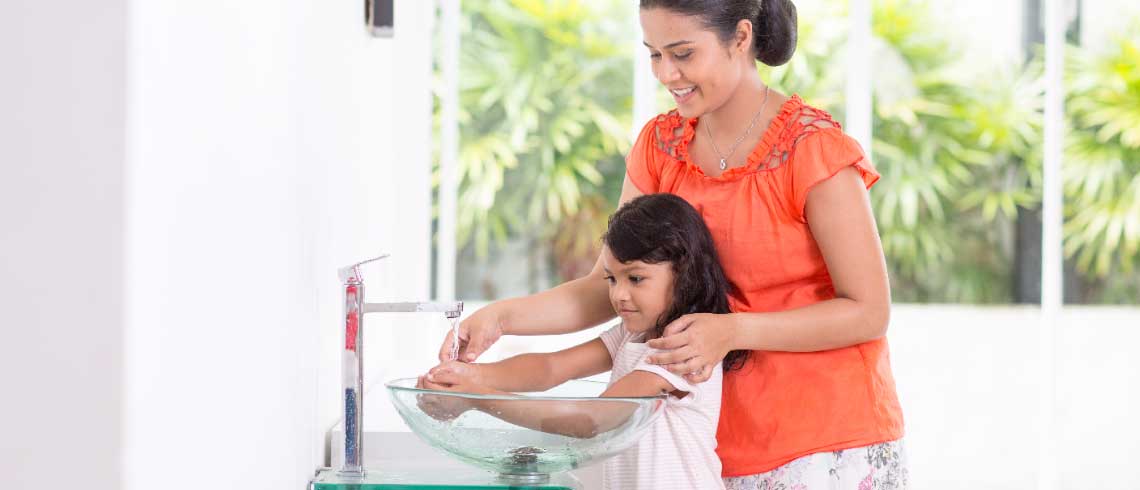 A FUN WAY TO TEACH THE IMPORTANCE OF HAND-WASHING
Step 1: Draw a poster showing the steps of washing hands. Once you're done drawing, you can ask your child to color the poster. Print cute hygiene-related pictures from the Internet to further improve their understanding of keeping clean.
Step 2: Explain each step to your little one. Tell them about how many bugs can get on their hands and why it's important to wash hands before meals etc. Keep it lighthearted and friendly.
Step 3: You can even come up with a little song about washing hands that you and your child can sing while washing hands.
*Parents are required to accompany their children throughout the activities