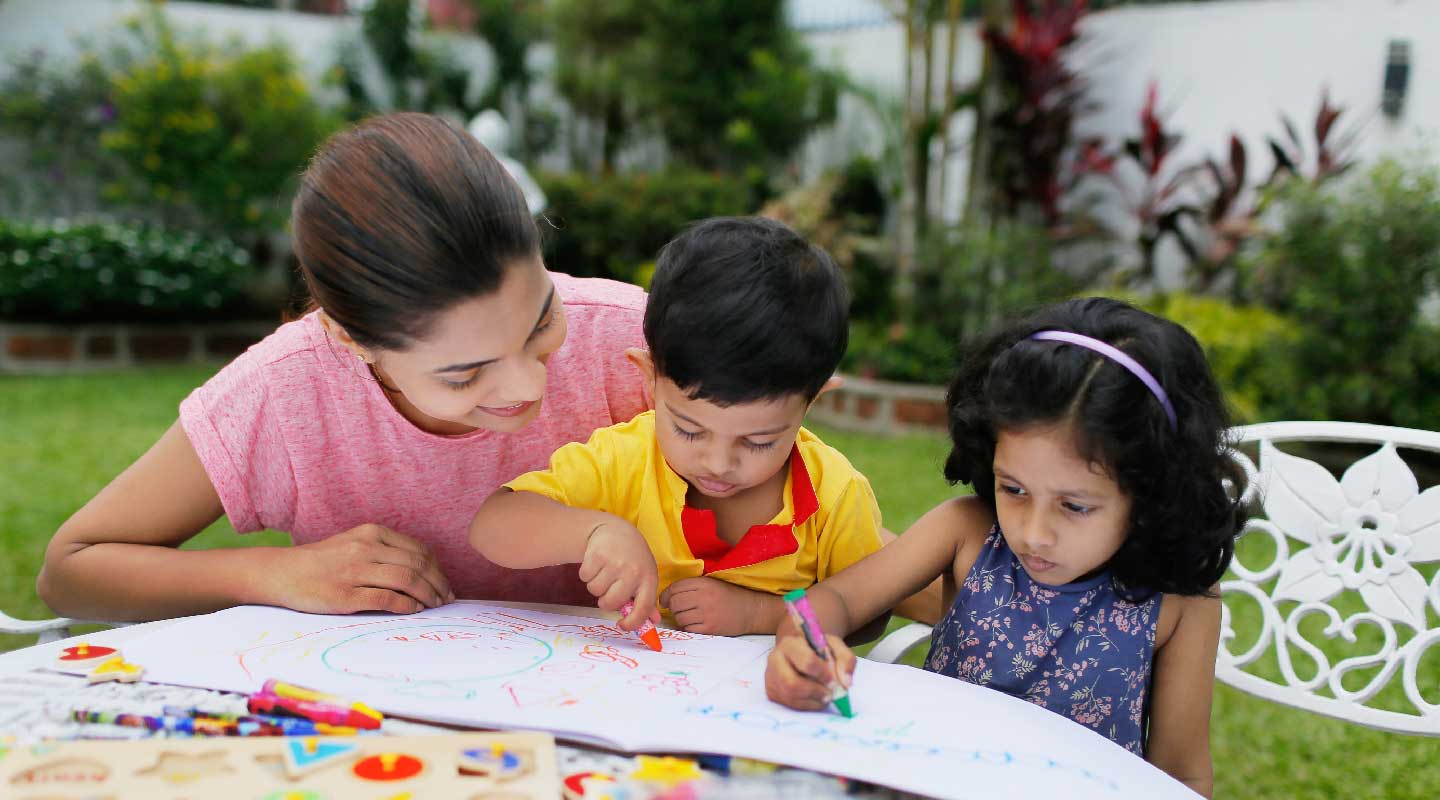 LEARNING COLORS BY PAINTING
Step 1: Set out 5 or 6 different colors of watercolor paints.
Step 2: Get enough cotton swabs so that you have one for each color. Any other item that you can paint with, will work too.
Step 3: Tape a paper onto the table and allow your child to paint using the cotton swab; alternatively you can draw a picture for your child and ask them to paint it while asking them what color they would use for each part of the painting. Help your child think outside the box by giving creative suggestions.
*Parents are required to accompany their children throughout the activities