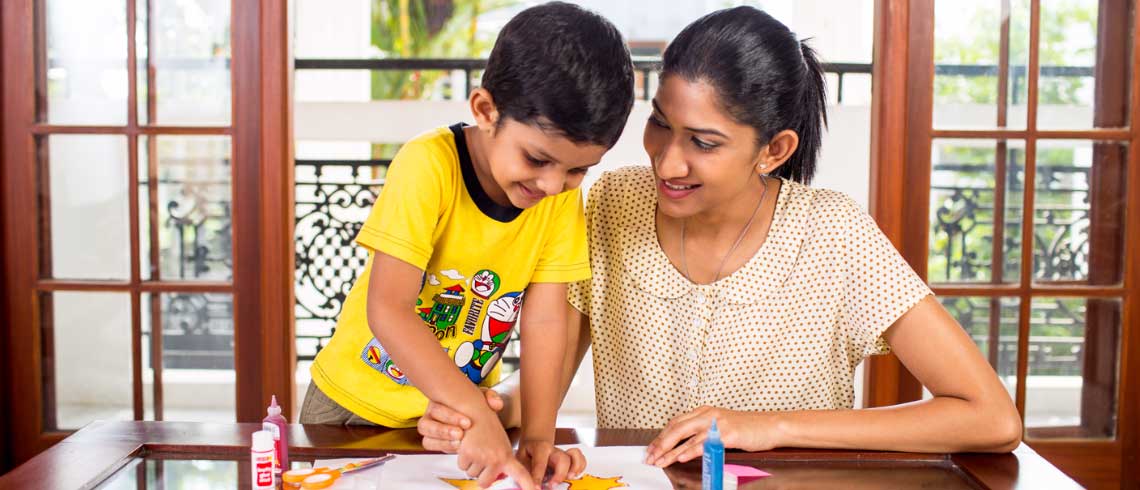 GETTING CREATIVE WITH SHAPES
Step 1: Draw different shapes on colored paper like squares, circles, triangles etc. and ask your child to identify them.
Step 2: Get your child to copy your drawings.
Step 3: You can then ask your child to color the shapes or to cut them out and make a picture out of them like a human figure, a car or a house etc.
*Parents are required to accompany their children throughout the activities