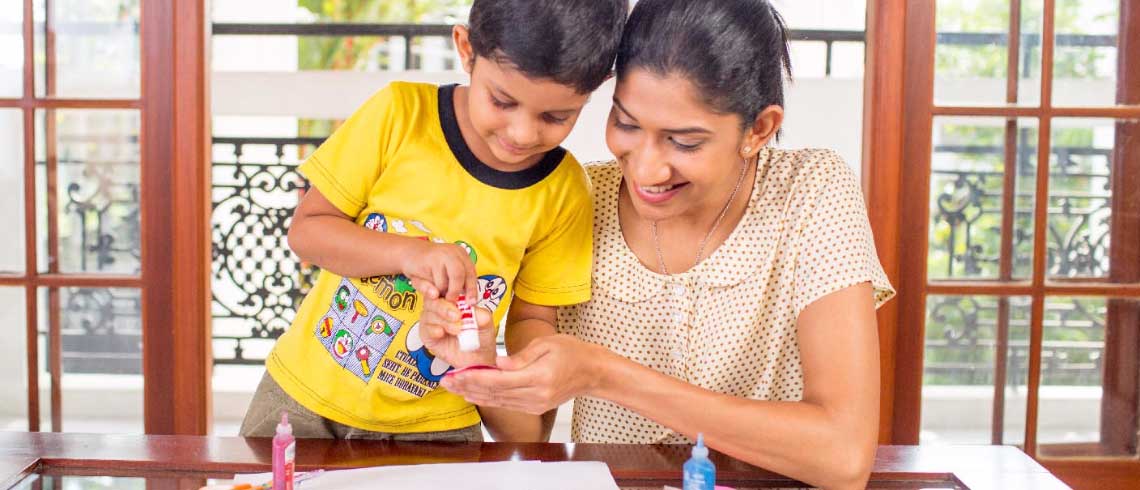 ARTS AND CRAFTS WITH SHAPES
Step 1: Take colored paper and draw shapes on it. E.g. squares, hearts, stars, triangles, circles. Then cover these with glue (you can use Chemifix or a glue-stick).
Step 2: Have your child sprinkle glitter all over the shapes.
Step 3: Shake off the excess glitter. Then, together practice the names of each shape, thoroughly.
*Parents are required to accompany their children throughout the activities