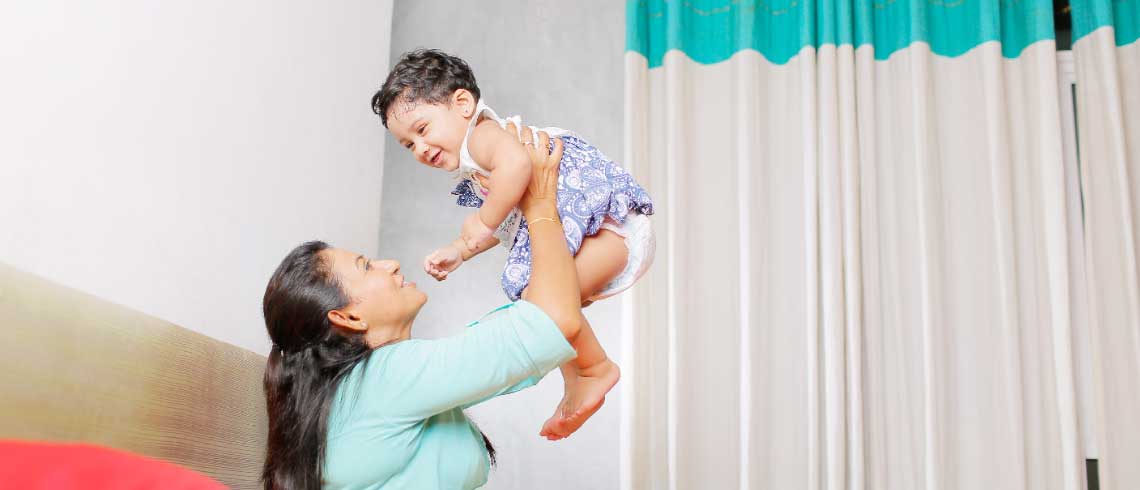 HELPING WITH YOUR LITTLE ONE'S FIRST WORDS
As you spend time talking with your little one, remember how only a few months ago they were cooing and babbling.
Time flies by so quickly, doesn't it? All of a sudden he/she is already talking! And it's all thanks to you. You play an important role in improving how your child speaks.
By encouraging him/her to make sounds ranging from vowel sounds to consonant-vowel sounds like "ma", "da", "ba" you will be guiding them to slowly form your soon-to-be favorite words like mama, dada, baba etc.
You can try giving everything a name; for example, say "this is your towel" as you wrap your child in it and always interact in return to their every "goo goo" and "gah gah".
*Parents are required to accompany their children throughout the activities