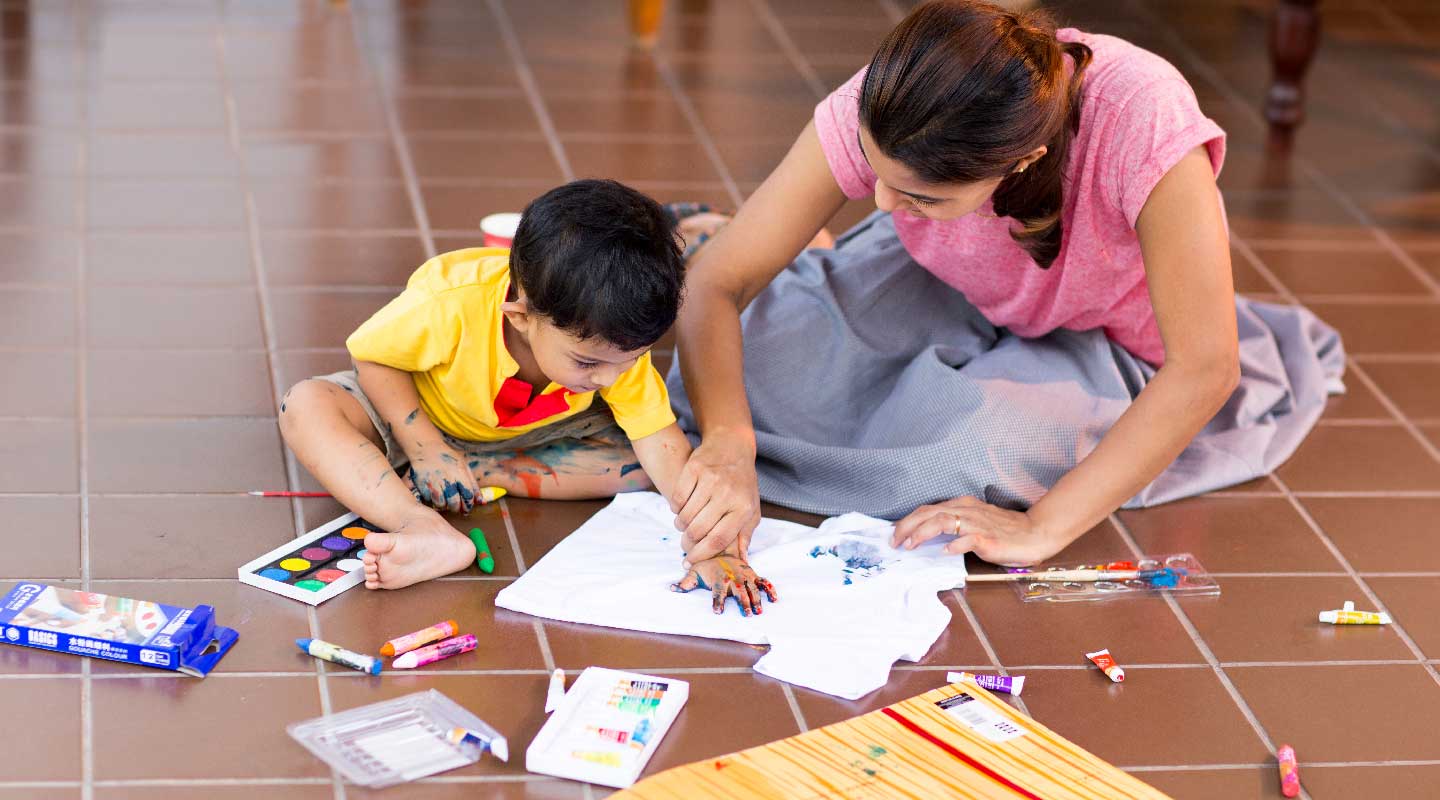 PAINTING ON A T-SHIRT
Step 1: This activity is also loads of fun! Get a plain old T-shirt (preferably white or a light color).
Step 2: Cut a piece of sponge into small pieces or into different shapes. Alternatively, you can use vegetables like potatoes and carrots that have been cut into different shapes.
Step 3: Dip the pieces of sponge into watercolor paints and place it on the t-shirt to make a funky pattern. Your little one will imitate you and make their very own T-shirt! Now you can both wear your T-shirts and take some memorable pictures! Isn't that a truly great way to collect memories
*Parents are required to accompany their children throughout the activities