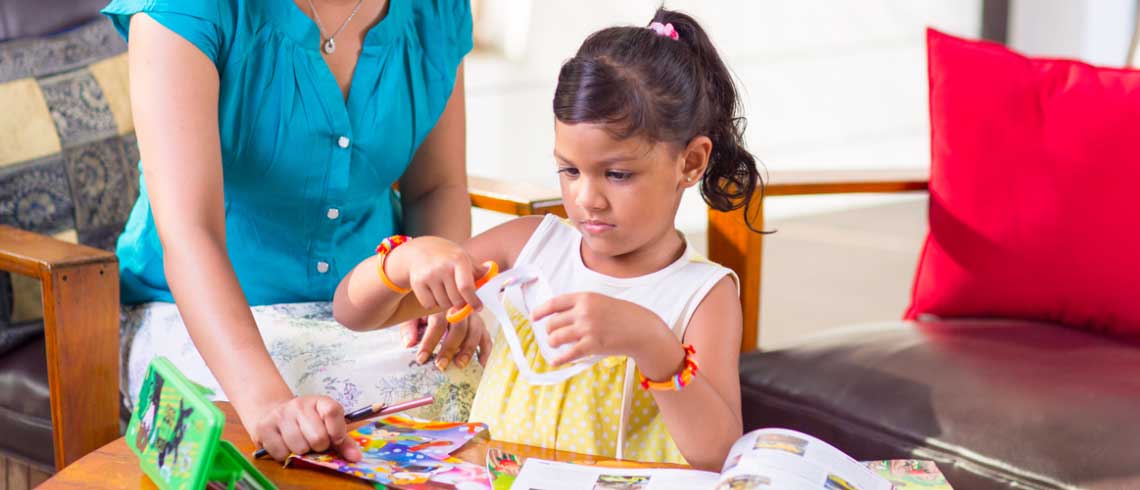 LEARNING TO CUT OUT SHAPES
Step 1: Draw shapes on colored paper like squares, triangles and circles. As they improve on their cutting skills, you can draw other objects. E.g. sun, stars, trees etc.
Step 2: Sit with your child and get them to cut the shapes out with safety scissors. Then they can make a picture out of it by pasting the cut objects onto a piece of paper.
*Parents are required to accompany their children throughout the activities