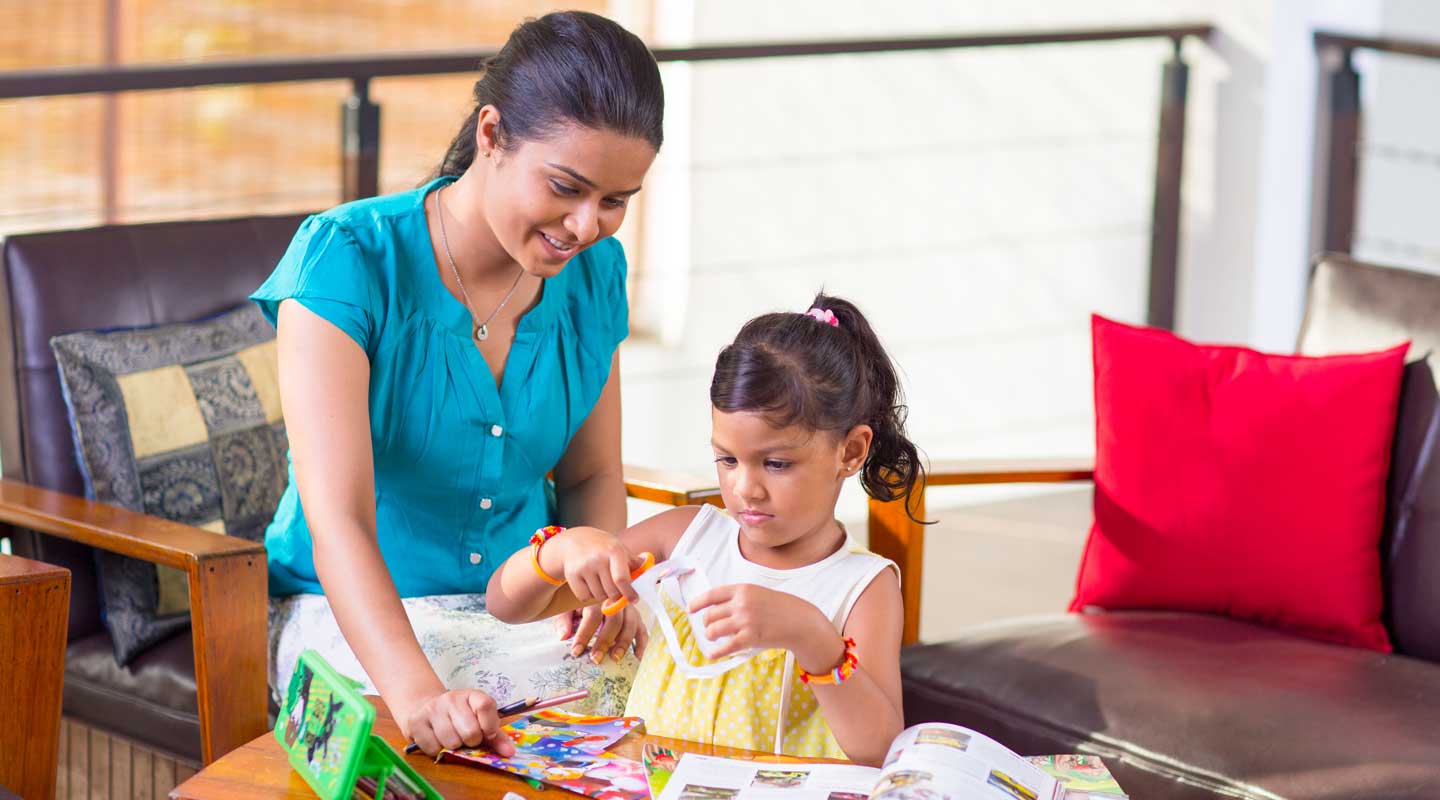 MAKING A COLLAGE USING WATERCOLOR PAINTINGS
Step 1: Give your child a large white or light colored paper and have them sit comfortably on a chair.
Step 2: Give him/her a variety of watercolors and ask them to paint whatever they like on the paper.
Step 3: Once they are done, ask them to cut various shapes out of their painting to make a collage or a mosaic. This is a great way to fuel freedom in creativity.
*Parents are required to accompany their children throughout the activities