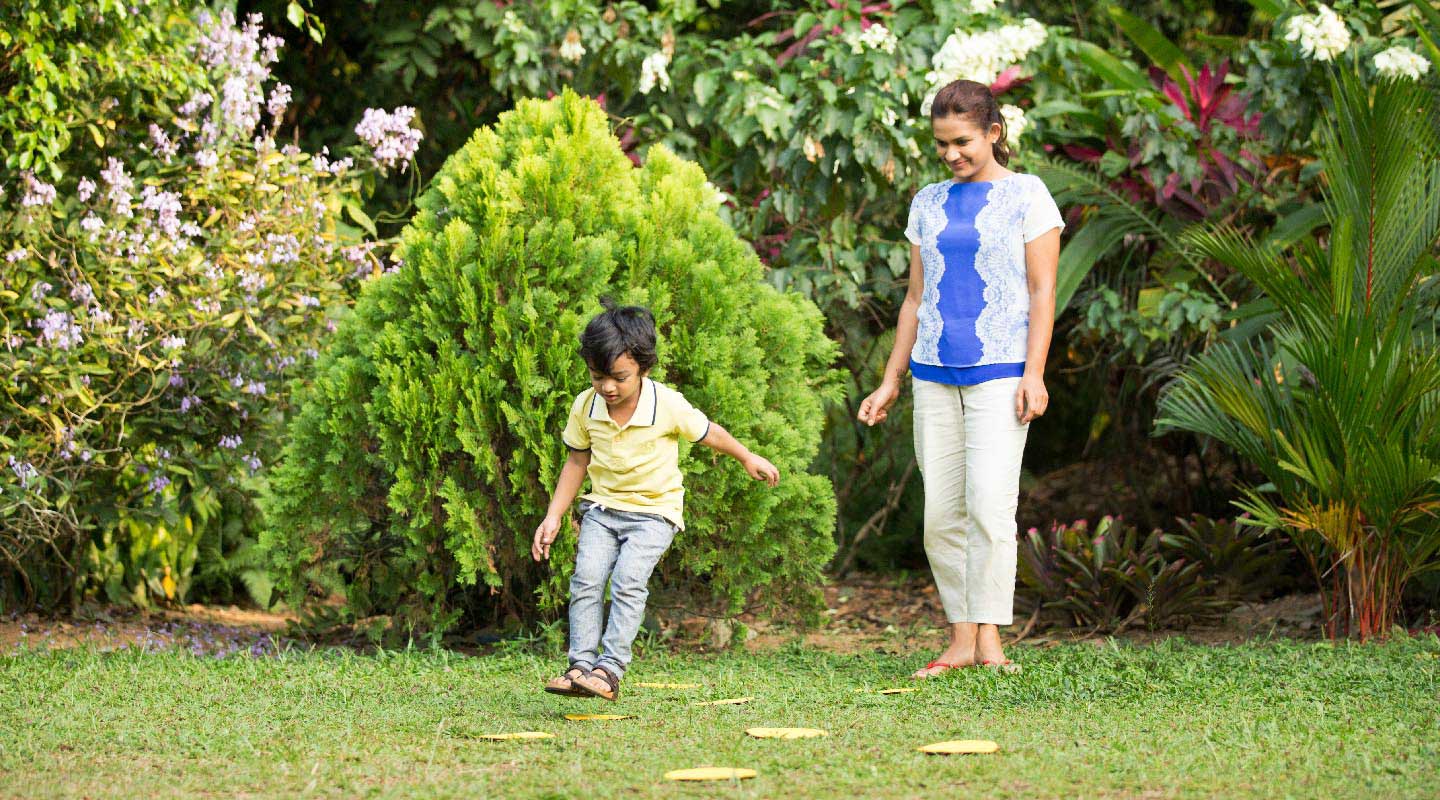 FUN CHALLENGE OUT OF MARBLES/BALLS
Make a fun challenge out of balls or marbles by placing them along the floor however you like and asking your child to pick up the objects as fast as they can while hopping.
Tell them to collect these in a bucket or a box placed at the end of the course. Trust us, your child will thoroughly enjoy this activity.
*Parents are required to accompany their children throughout the activities