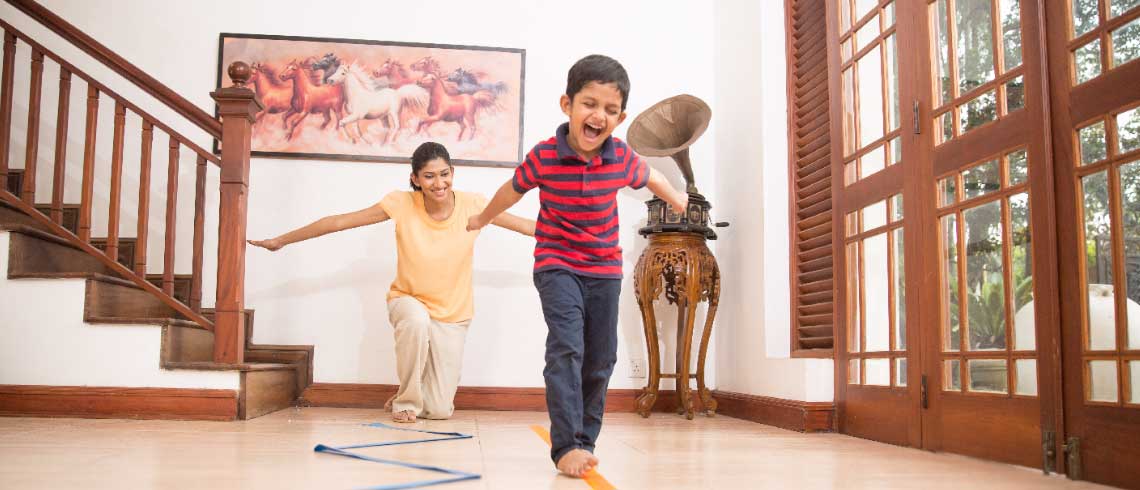 EXERCISES TO ENCOURAGE WALKING ALONG A SET PATH
Step 1: Tape 2 or 3 different colored lengths of rope onto the floor or your garden path in different patterns. For example, one can be in a straight line, one can be curvy and one can be zigzag.
Step 2: Now help your little one walk along the rope or next to the rope following the pattern. Once they've mastered these basic tracks, you can make a challenge of it, creating your own tracks and see how fast they'll do it. Then reward them with a cookie or a toffee for completing it.
*Parents are required to accompany their children throughout the activities