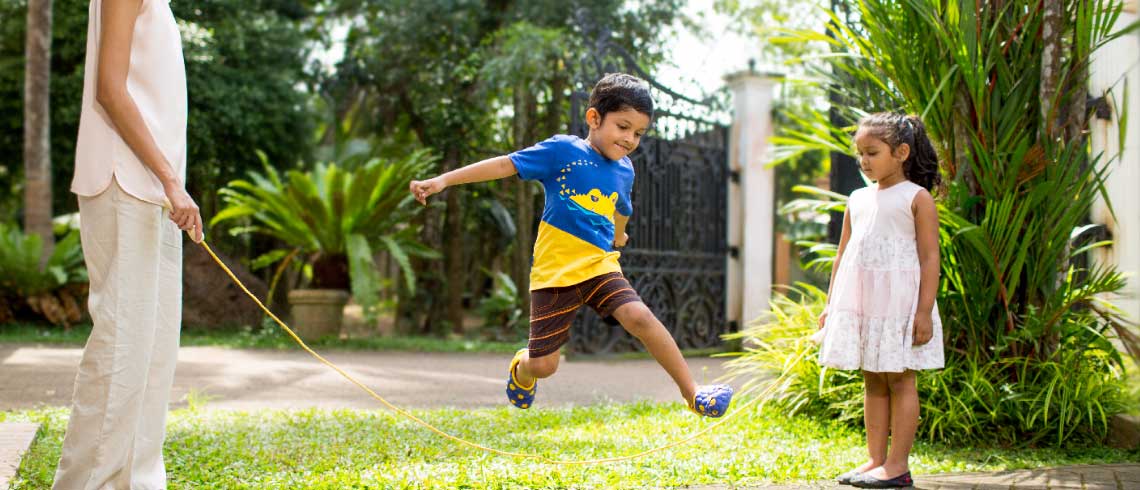 LEARNING TO USE A SKIPPING ROPE
Skipping ropes come in many different shapes, sizes and colors and they can give your child hours of fun! Start out small and then show your child different ways to play with the skipping rope. Brush up on your skipping rope skills along the way.
During 36 – 42 months you can teach your child how to skip using a skipping rope that is appropriate for their size.
*Parents are required to accompany their children throughout the activities