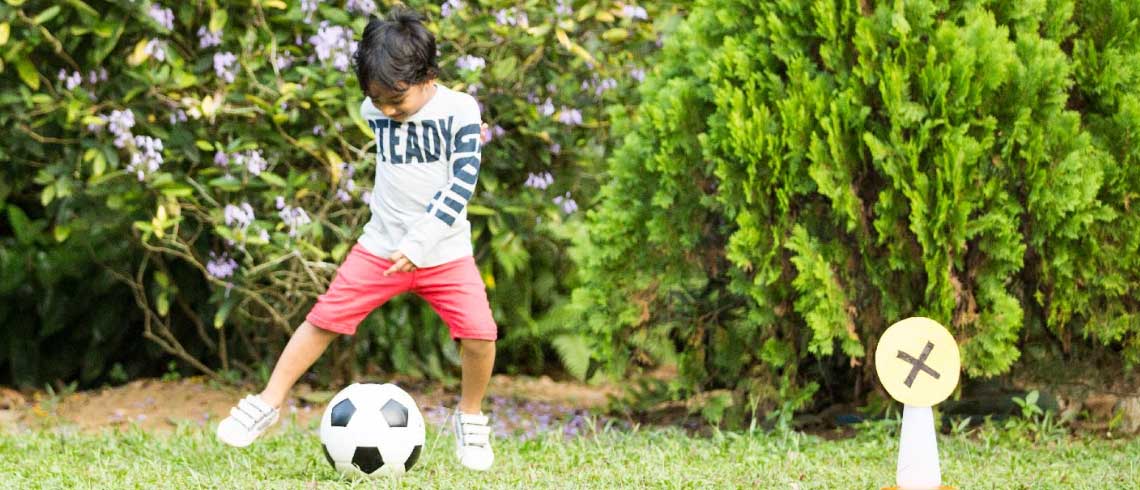 PRACTICING TO KICK AT A TARGET
Step 1: Use a large ball and teach your child how to kick it.
Step 2: Once your child has mastered the way to kick the ball, mark a target in your garden (mark it as an 'X' using tape or have a large card with an X drawn on it).
Step 3: Get your child to aim at the X and kick the ball. Start with a short distance and increase the distance between the kicking point and the target, as your child's running and kicking visibly improves. Get involved in the action as well by running around and aiming.
*Parents are required to accompany their children throughout the activities