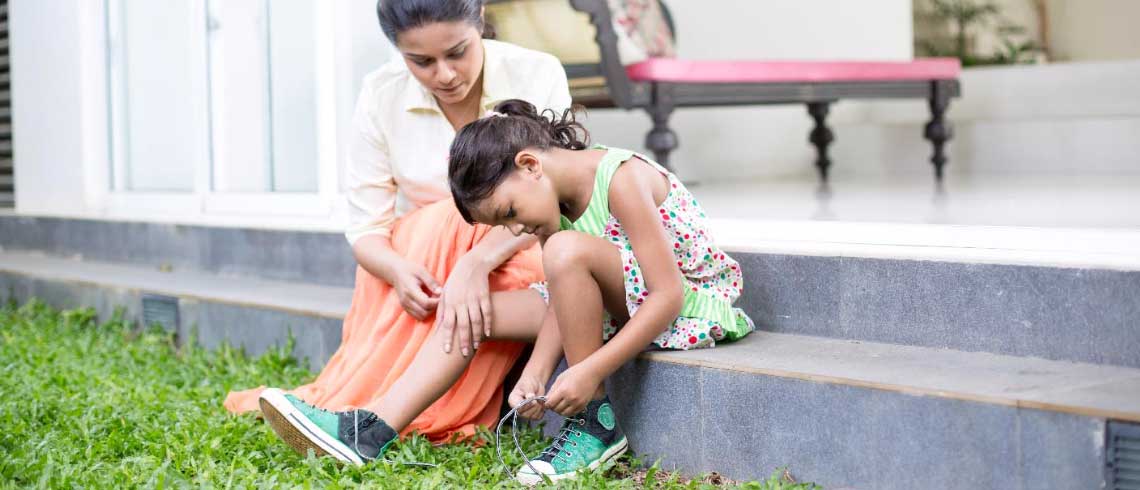 LEARNING TO TIE SHOELACES
Learning to tie shoelaces is an important skill. They can start off on a practice board!
Step 1: On a large piece of hard cardboard trace both shoes loosely.
Step 2: Draw 8-10 dots on the laces of each shoe.
Step 3: Using a screwdriver, punch through the dots to make holes.
Step 4: Thread laces through the holes and your child can start learning how to tie their shoelaces straight away! It doesn't matter how long they take, but keep at it until they get it right.
To make it extra fun – your child can color and decorate their practice board as well!
*Parents are required to accompany their children throughout the activities