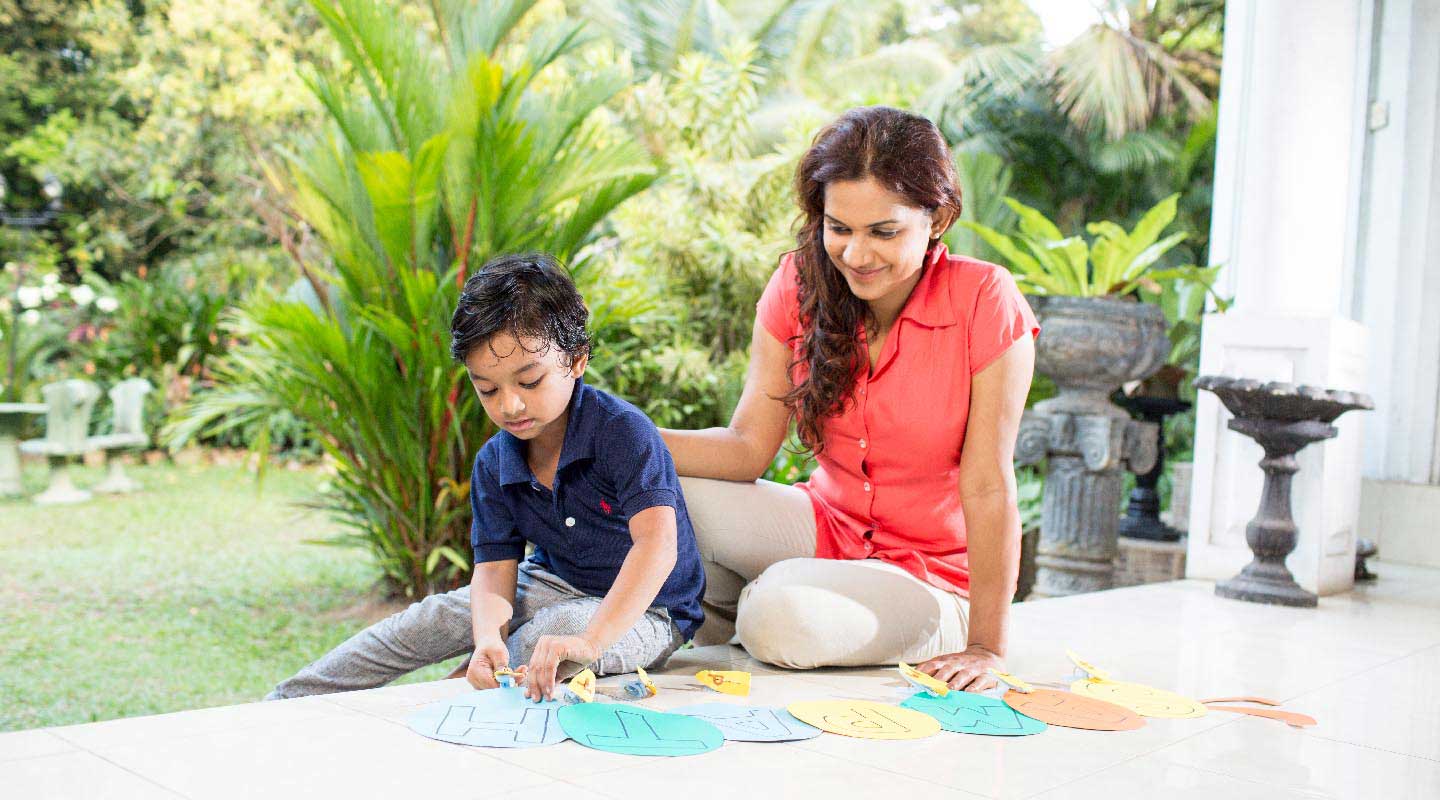 THE SPELLING CATERPILLAR
Step 1: Draw the shape of a caterpillar's body onto a colored cardboard/Bristol board and have your child help you cut it out.
Step 2: Write the letters of your child's name in each of the spaces of the caterpillar's body and write some of the letters of the name on a clothes peg (wooden pegs work best for this activity).
Step 3: Now, tell your child that the caterpillar needs some legs! Have him/her pinch each peg using their magic fingers and match them to the correct letters on the caterpillar to spell his/her name and give the insect its legs!
Once you feel like your child has had some practice with this, try making a new caterpillar with blank spaces and ask your child to write their name on their own. You can also use this activity to teach your child numbers or other words.
*Parents are required to accompany their children throughout the activities