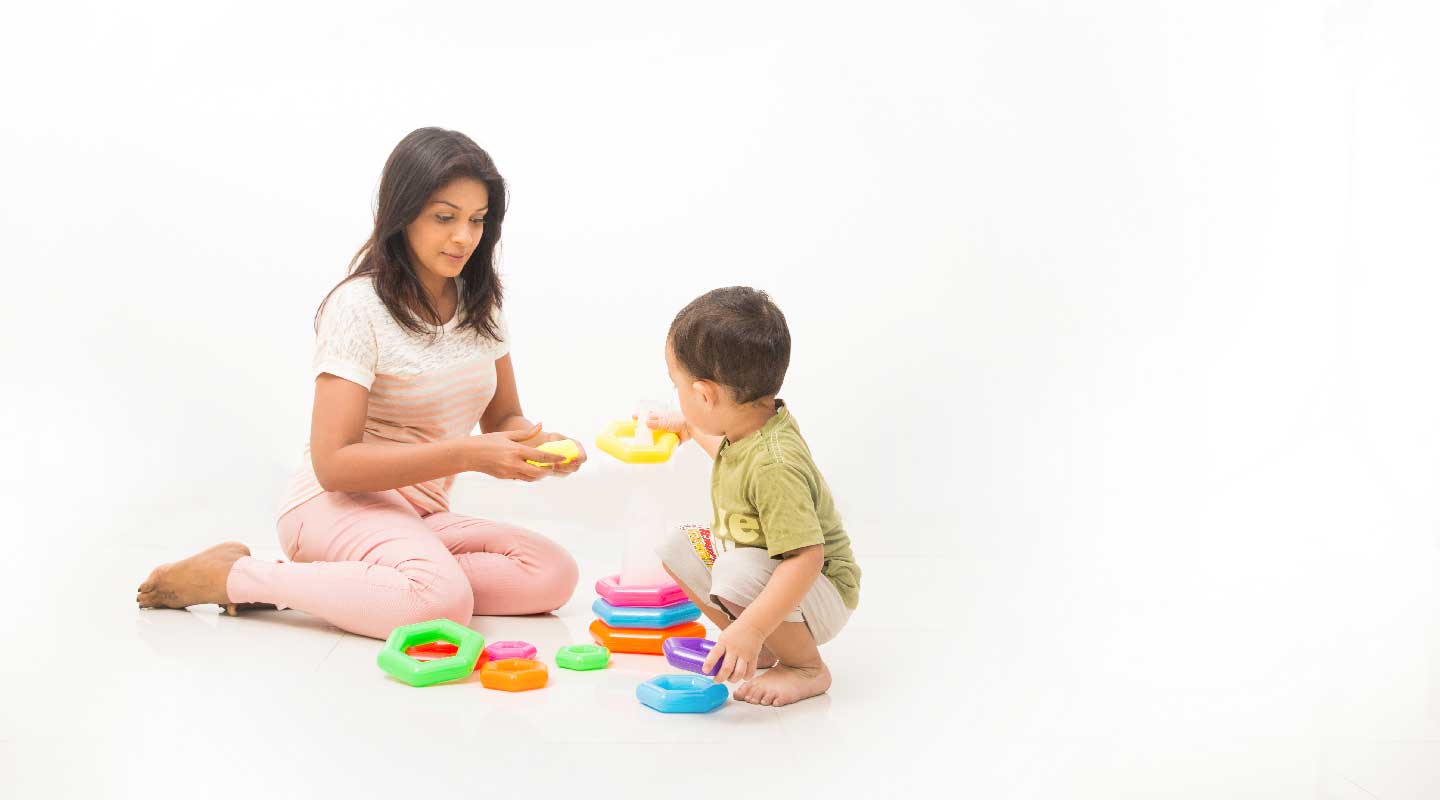 A MINI OBSTACLE COURSE
Step 1: When you think it's the right time, move on to the next level. You can try to make a fun, mini obstacle course and place some blocks of different shapes and sizes along the floor.
Step 2: Support your child to walk, squat or bend and then help him/her to pick the blocks up and place them in a box.
*Parents are required to accompany their children throughout the activities