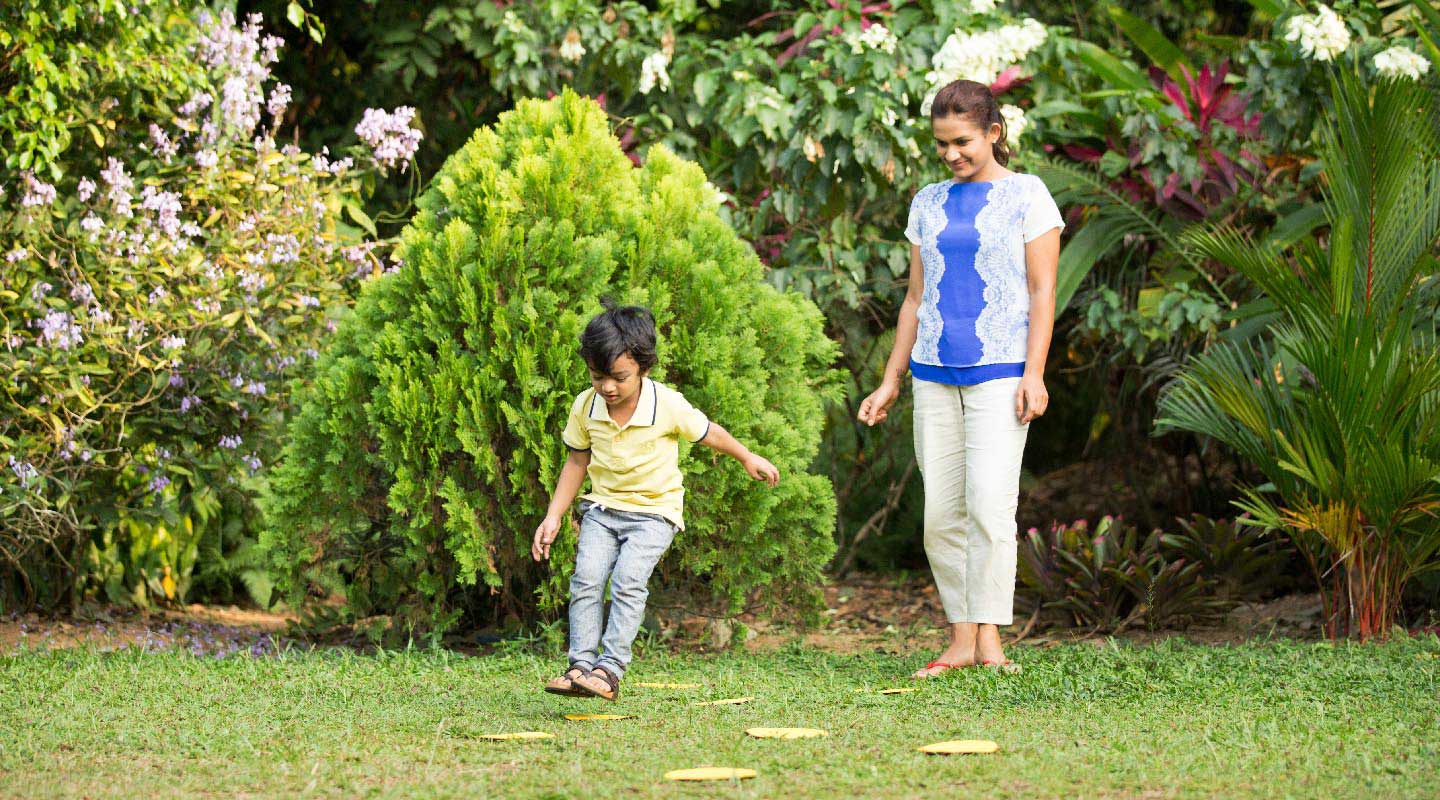 LEARNING TO FOLLOW INSTRUCTIONS WITH A FUN ACTIVITY
Step 1: Using the colored lengths of rope that were used in the previous activity, start experimenting with simple instructions.
Step 2: Explain to your little one simple commands: not only with walking but also hopping, jumping, skipping etc. You can always do these with them.
*Parents are required to accompany their children throughout the activities